Arclid Adonis
Arclid Adonis was imported from the UK by Maurice Irvine from Tullymore Shire Horse Stud in the Hunter Valley.
He has excellent bloodlines and great conformation. Adonis is by Blackden Charlie (Super Premium) out of a Bodernog Master mare.  Both of those stallions have bred multiple show winners in the UK and continue to have a positive impact on the breed through their grandchildren.
Adonis has proven himself in the show ring both as a stallion and as a sire. He won the Sydney Royal Easter show in 2006, as well as the National Shire Show.
His progeny have an impeccable show record, winning multiple classes and even a Championship at Sydney Royal Easter Show.
We are particularly pleased to have acquired one of his daughters, Tullymore Lady Margaret, for our breeding program.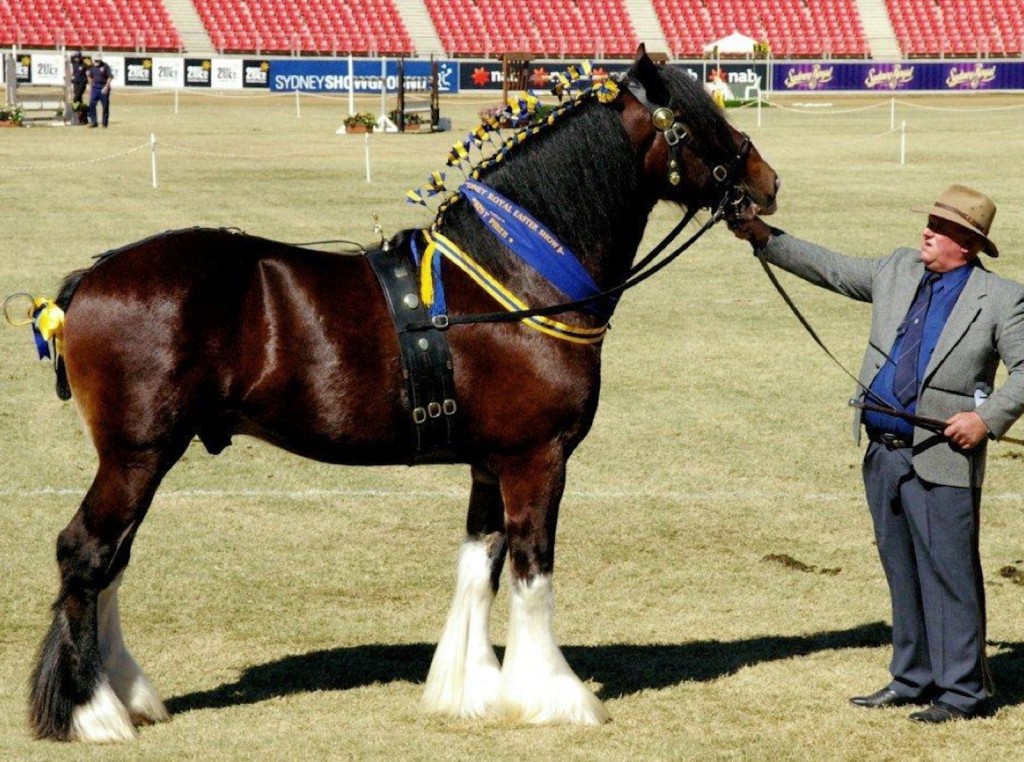 COWHILL SOVERIGN

Cowhill Soverign was the second stallion imported into Australia to help re-start the shire breed in the 1980's. He arrived at Longcopy stud, owned by the Chandlers, as a four year old.
 Soverign won the one year old stallion class at the Peterborough Show as a yearling, then stood third as a two year old. Finally, prior to being exported, he stood second in a large class of three year old stallions.
 Sadly, Soverign passed due to colic the same year that he won the Supreme Championship at the Sydney Royal show. Although he only had a few years, Soverign definitely left his mark on Australian Shires. He left behind seven foals in Australia, including two colts.
 We carry his lines in our mare Ingleside Emily.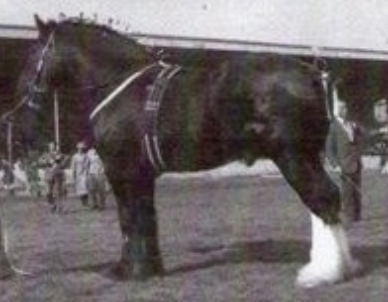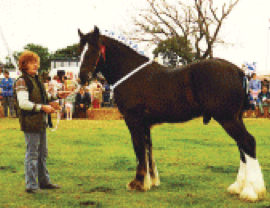 CUBLEY CHARLEY
Although foaled in 1979, Cubley Charley still made a strong contribution to the modern Shire horse. Charley was a four time King George V Cup winner at Peterborough show. He sired Crossfields Honeysuckle, dam to champion stallion Walton Supreme, and Blackden Charlie, so went on to be a champion stock getting stallion as well.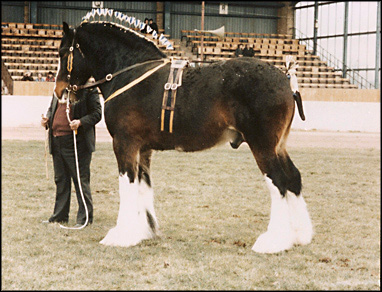 HILLMOOR ENTERPRISE
Born in 1970, Hillmoor Enterprise has arguably influenced the modern Shire more than any other stallion. Although Enterprise was listed in the Shire studbook as being sired by Hillmoor Harvester and out of Hillmoor Lady Joan, it is now common knowledge that he was actually a full-blooded Clydesdale.
During his years at stud Enterprise sired 148 registered foals, many of which turned out to be influential stallions in their own right. These include Hillmoor Prince Charles, Grangewood Royal Soverign and Tremeolgoch Gold Award (exported to America), just to name a few.
Enterprise was a two-time winner of the Shire Horse Spring Show, taking out the honours in 1975 and 1976.
Since he was such a prolific stallion, most modern Shires carry Enterprise's line. Notable horses currently carrying his line are Metheringham Upton Hamlet and Sladbrook Benefactor, both of whom are Shire Horse Of The Year Show winners.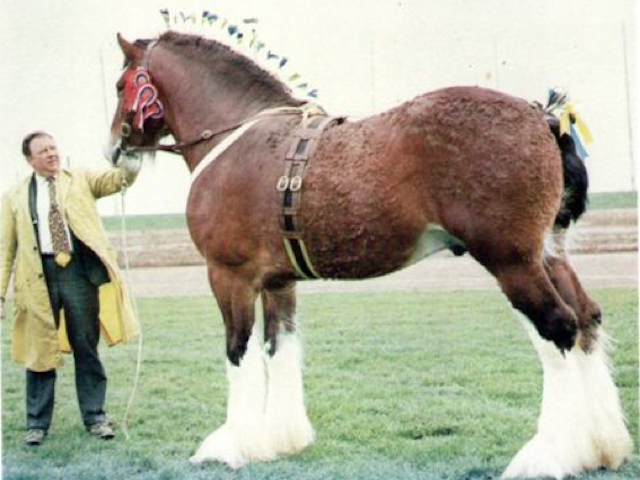 HILLMOOR PRINCE CHARLES
One of the best breeding sons of the great Hillmoor Enterprise, Hillmoor Prince Charles was the longest-lived Super Premium stallion to date. He won the King George V Cup for best Stallion at Peterborough in 1987 and covered over 53 mares in his best season at stud.
He sired many show winners over the years – some of his best known offspring are Moorfield Edward, Hainton Amy and Tree House Prince, just to name a few.
His bloodlines are present in Australia through Oakridge Speculator and Moorfield Edward (via frozen semen).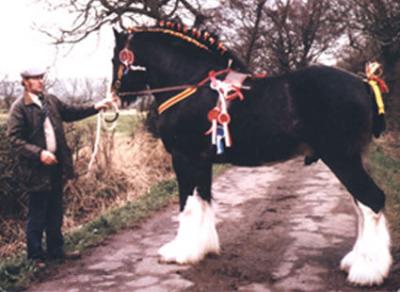 LADBROOK EDWARD

Ladbrook Edward was brought to Australia in 1981 to restart the Shire breed after it had died out.
Helene & Greg Scarf purchased Edward as a colt from Arthur Lewis, of Ladbrook Shire Horse Stud, in the United Kingdom. His sire was the well-known stallion Ladbrook Aristocrat, who later sold to Fox Valley stud in the United States. His dam was the highly successful show mare Ladbrook Poppett.
Ladbrook Edward stood as the stallion at Cedars Shire Horse Stud in Kangaroo Valley for close to 20 years. During that time he won many shows, including the Sydney Royal Easter Show, and sired over 55 foals. Twenty One of those went on to be registered in the Shire studbook.
Many of the Shire horses in Australia trace back to Ladbrook Edward including our current stallion Wyee Archer.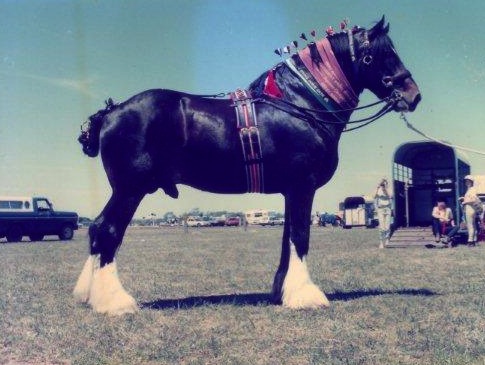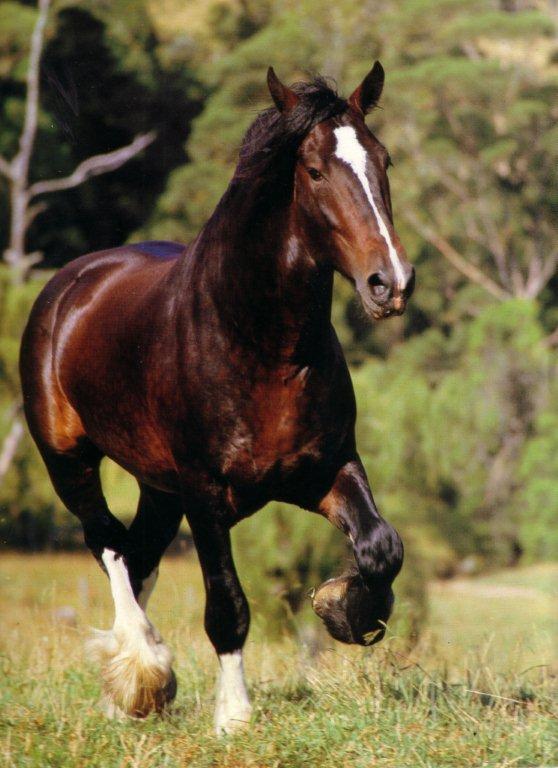 MOORFIELD EDWARD

Moorfield Edward is arguably one of the best stock getting stallions of the last 20 years. Born in 1992, Edward was bred by on of the best breeders in modern times, the late Ray Williams.
 Edward has been in a Super Premium stallion for many years, as well as twice winning the award for Champion Stock Getter. He is the sire and grandsire to many champion horses.
 Edward is the grandsire of our colt prospect Darkmoor da Vinci and we plan to continue using him as a supporting stallion in our stud via frozen semen.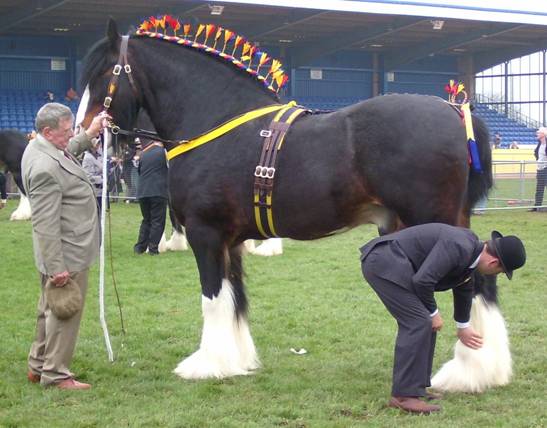 OAKRIDGE SPECULATOR
Oakridge Speculator was brought from England to Australia in 2005 by the Kuiper family from Ingleside Shire Horse Stud
This particular combination of bloodlines – Lancashire Supreme over a Blackden Charlie mare – has produced several excellent breeding stallions, including US champion Sladbrook Jubilee Spirit and English stallion Springbank Storm.
Speculator is one of the most prolific Shire stallions in Australia. More importantly, his offspring are consistently winning championships all over the country.
TRELOW FATHER ABRAHAM

Trelow Father Abraham, bred by Terry Sandling in the U.K, was imported into Australia in 1999 having already become a champion in England. He carried a Super Premium status and had won the Champion Stock Getter award at Peterborough show.
 Terry gave Father Abraham to Peter McKeon & Bill Lambert with the aim of improving the breed here in Australia. He well and truly accomplished that, siring many champions. Three of his daughters have won the Sydney Royal Easter show.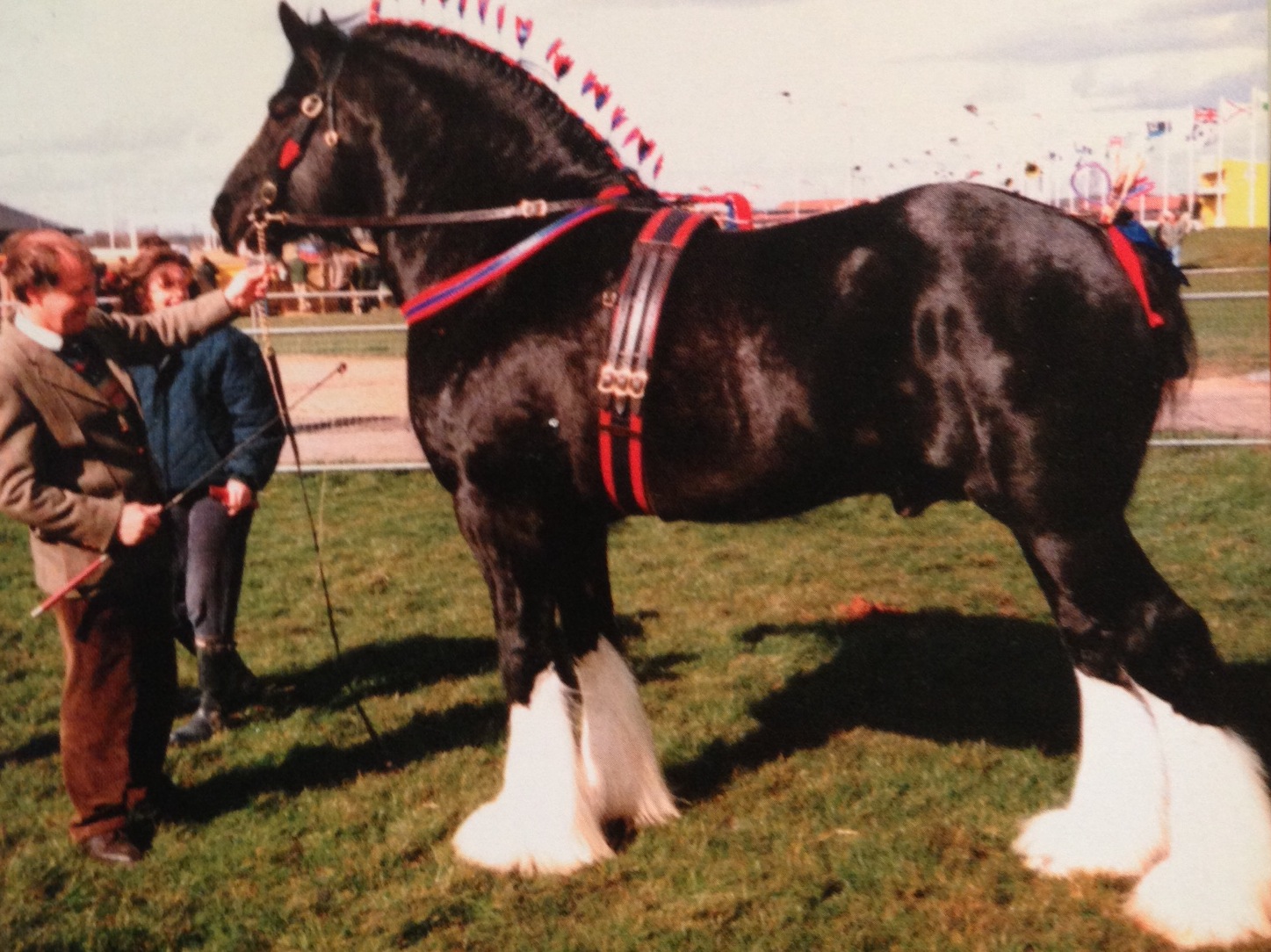 WALTON SUPREME

Walton Supreme (bred by Dothan Stud) is the sire of our Stallion Wyee Archer. Supreme has been one of the best stock getters of the past 20 years, producing many champion foals.
 Supreme was a champion in his own right, winning the King George V cup at Peterborough in England, and spent many years as a Super Premium Stallion.