Emily will always have a special place in our hearts because she is the dam of our first foal – Darkmoor Jester.
Emily was sired by Ingleside Might n Power, an athletic black stallion, and is out of an award winning Clydesdale mare.
She is currently the alpha mare in our herd, and she likes it that way! Although bossy (and greedy!) when it comes to food, Emily is a great head mare. She's gentle with the other horses and can often be seen leading the herd to the dam for a mid morning drink or up to the house for food.
Emily has an excellent temperament, which she passes on to her foals. She consistently gives birth to big, healthy foals and is an amazing mother.
Emily is also an excellent horse under saddle.
Emily's progeny have also done well in the show ring. Her first foal, Ingleside Flash Dance, won the gelding class at the Sydney Royal Easter Show twice. In 2012, two of Emily's sons came first and third, also at the Sydney Royal Easter Show.
Emily has had two fabulous fillies Darkmoor Jazz & Darkmoor Elizabeth and is back in foal to Darkmoor da Vinci due October 2016.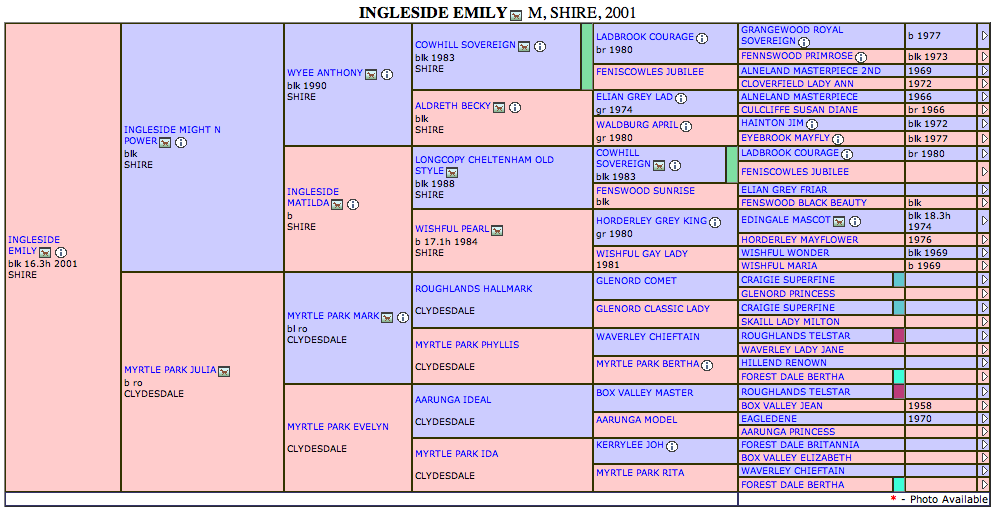 Breeding Chart