Moorfield Edward is available to us as an imported sire via frozen semen purchased from Cotebrook Shire Centre in England.
Foaled in 1991, Edward has a pedigree chart packed with horses of the highest quality. His dam is Gronant Model and his sire is Hillmoor Prince Charles. His grandsires are two of the most influential stallions of the modern age – Hillmoor Enterprise and Cubley Charley.
Edward has gone on to become the most proven stock getting stallion alive today.
In his show career, Edward has qualified for the Shire Horse of the Year show six times and won too many stallion classes to count. In 2004 at the Spring Show, Edward won the senior stallion class, his sons won the two-year-old and three-year-old classes and a grandson won the yearling class.
Edward has proven himself without fail, consistently siring quality offspring and maintaining a Super Premium Stallion status for many years, including re-qualifying this year as a 20-year-old.
In 2013, the results for the JW Hiles Champion Stock Stallion Award were: first place Moorfield Manor Mac (son of Moorfield Edward), second place Moorfield Edward, third place Moorfield Ted (son of Moorfield Edward).
Moorfield Edward has sired quite a few notable horses since starting his career at stud. We have included short list below.
Metheringham Upton Hamlet – two-time King George V Cup winner and Shire Horse of the Year winner 2012.
Milnerfield Sir William – King George V Cup winner and qualified Super Premium Stallion in England.
Moorfield Ted – Super Premium Stallion, Reserve Champion Stallion 2006 Spring Show and multiple Shire Horse of the Year qualifier.
Bewholme Moonlight Sensation – Champion Mare 2012 Spring Show.
Isles Field Danny Boy – King George V Cup winner and 2007-2009 American Shire Horse of the Year.
Moorfield Edward is the sire and grandsire to many more champions, but we can't list them all! You can see why here at Darkmoor Shires, we're very excited to be adding Moorfield Edward's genetics to our stud.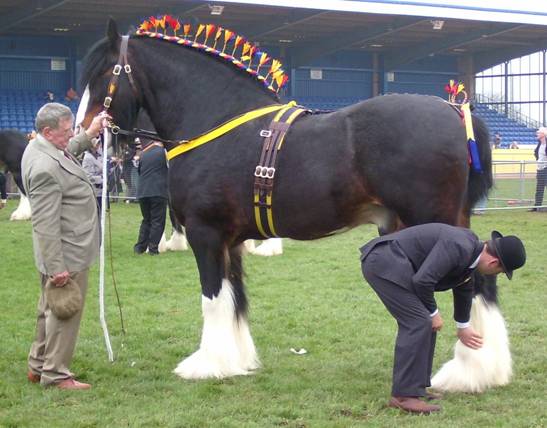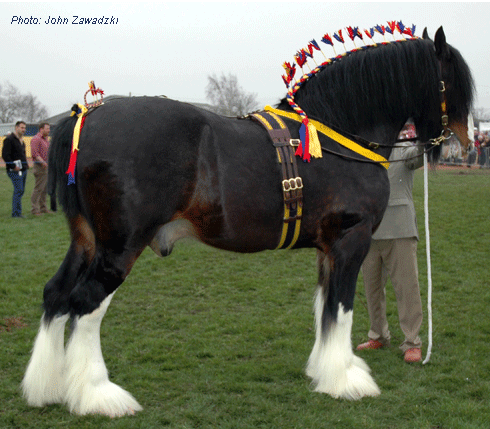 Moorfield Edward's pedigree chart